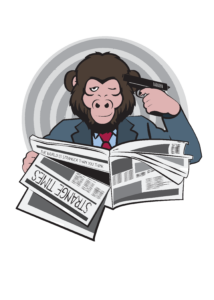 Strange Times Show Dot Com is a long-running, award-dodging, 'late night alternative chat show', presented and produced by Davian Dent along with co-hosts Kat Sǿrens and Dom Risk.
You can find this from wherever you get your podcasts from. Alternatively, click here for the RSS feed link. The is also available on Google Podcasts, Apple Podcasts, TuneIn, Stitcher, Amazon Podcasts and Spotify.
If you're the sort who likes to download episodes manually then hop over to the raw page here.
Kat has his artworks and all manner of visual goodness up for your delectation at www.apparARTus.com